Outstanding Green Roof Congress in Istanbul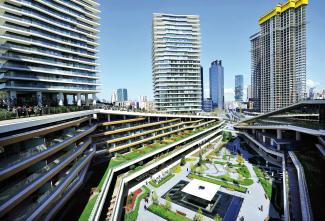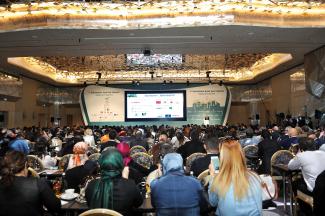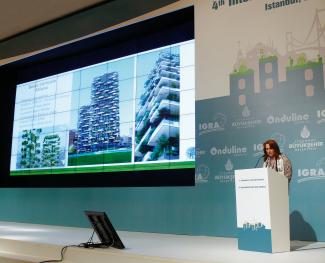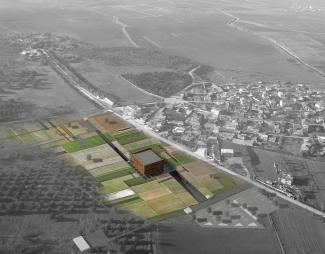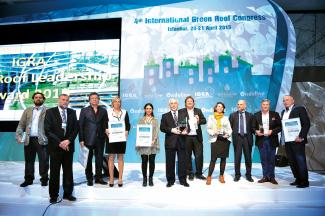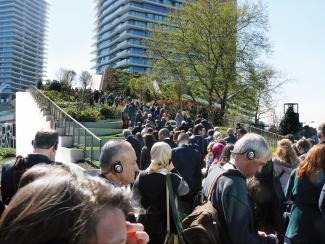 It was a Congress which has no equal. Superlative Green Roof projects, outstanding speakers, top-class presentations and an international collegial atmosphere made the two days at the 4th International Green Roof Congress in Istanbul from April 20–21, 2015 an industry highlight.
This year's congress of the International Green Roof Association (IGRA), under the patronage of the Istanbul Metropolitan Municipality, was a Green Roof conference that may be considered unique in the world, not only in terms of its 500 participants from 35 different countries. Featured Green Roof projects such as Marina Bay Sands, a landscape park in Singapore standing almost 200 meters above sea level, Bosco Verticale, a double-towered skyscraper in Milan with a façade-forest hosting more than 700 trees, and the congress venue itself, the Zorlu Center in Istanbul, whose roof garden is built on an elevated grade of 33 meters and has an area of 62,000 m², complete with swimming pools.
"The Sky is the limit – Nothing is impossible"
Renowned speakers from various disciplines led the participants to the realization that the green building industry is advancing into new dimensions and that, true to the congress motto "Explore the Nature on Rooftops," there is much to discover in terms of new utilization.
The organizers intentionally chose Istanbul, the transcontinental metropolis, as the congress venue where Green Roof experts from East and West came together for an intensive personal exchange which would not have been possible within a purely digital platform.
As part of the theme "Green Roofs in Mediterranean and Dry Climates," participants learned how transferring the Oasis Principle can change the concrete deserts typical of urban rooftop locations into charming oases. Projects from Armenia, Italy, Greece, Lebanon, Egypt and Turkey have thereby set new standards.
Germany remains the largest Green Roof market in the world and is a leader in technology and standards for the industry. Therefore, it was an honor for the firm ZinCo, as a Gold Sponsor, to be able to contribute to the success of the Congress. Roland Appl, president of IGRA, gave an overview of the situation in Germany in his introductory lecture, "Design and construction of reliable Green Roofs." Green Roof technology "Made in Germany" stands for quality, development and implementation on millions of square meters. Quantitative assessment for this statement was presented in the research project "Remote sensing Green Roof inventory and potential analysis", led by the German Aerospace Centre (DLR) in collaboration with the German Roof Gardener Association (DDV) and supported by the German Federal Environmental Foundation (DBU).
Green Roofs represent a great importance for German municipalities as a measure of climate change adaptation, for example in the development program of the city of Hamburg with a budget of more than 3 million EURO over 5 years, the beginnings of which were presented at the 3rd International Green Roof Congress in Hamburg in 2013. As part of the current congress's well-attended workshop "Green Roof strategies and research," the city of Paris presented its funded plan to improve urban green space, which includes a goal of realizing 1 million m² of facade and roof greening. The city of Paris was awarded during the congress with an IGRA Green Roof Leadership Award 2015, as was the Armenian project "United World College Dilijan" which is situated near a national park, includes near-natural Green Roofs and facades with an area of more than 6,000 m², and where local companies were hired and students were able to contribute to the greening by hand.
Back to Turkey – also here, there are a variety of extraordinary Green Roof projects to be found including the Zorlu Center, where the congress took place. One example is the Troy Archaeological Museum near Çanakkale, which was also awarded the IGRA Green Roof Leadership Award in 2015. Near the archaeological site, in an area of ​​10 hectares, an underground museum of 2,000 m² was created for exhibition, restoration, conservation and storage of artefacts, embedded with cafes, restaurants and active areas in the natural environment. In its 5,000 year history, from Homer to the 1st World War, Troy had significant artistic and historical influences on the development of European civilization. There, culture and technology exchange go hand in hand. And in a way, come full circle: Troy was discovered in 1873 by German architect Heinrich Schliemann. This German connection is restored today- again with a Green Roof "Made in Germany".