Walkways on Roofs and Plaza Decks
How to Create Walkways on Roofs and Plaza Decks
General Information Regarding Paving Slabs on Roofs and Garage Roofs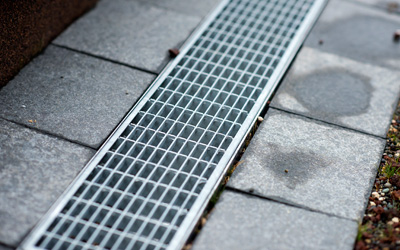 Drainage: As opposed to landscaped rooftops where water is to be held back and run-off is to be delayed, walkways and driveways need most of the rainwater to be quickly drained off the surface. Hence, the drainage points should allow for two levels of drainage: at the surface level and at the lower drainage level. The ZinCo product range provides the necessary systems and accessories to cater for this.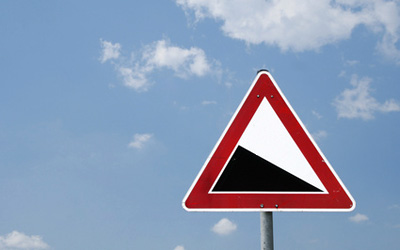 Gradients: The state and local standards determine a minimum gradient of 2 % for the waterproofing level, but they also regulate constructions with smaller gradients. "Stilted paths" can be built at 0° slope, as the rainwater is drained away standing water is therefore no issue. Concrete or asphalt flooring should be built with a minimum slope of 1.5 %, paved flooring with a gradient of at least 2 %. What is more, the drainage of the relevant area should not be done in the direction of the building. All this must be considered in the preliminary planning stages.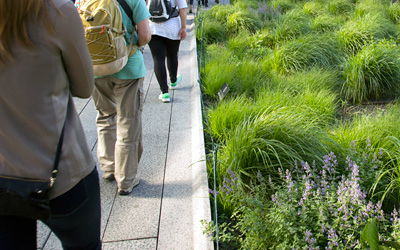 Combination of walkways and green roofs: If walkways and driveways are combined with Green Roofs, not only the drainage and the compressive strength of the system are important, but also its water retention capacity. With ZinCo Floradrain® FD 40-E as core element of the construction, all requirements are fulfilled for a long-lasting functionality. Depending on its laying procedure, FD 40-E will either retain water or let it pass through. Particular attention during planning and implementation should be paid to the transition areas between the paving slabs and the landscaping.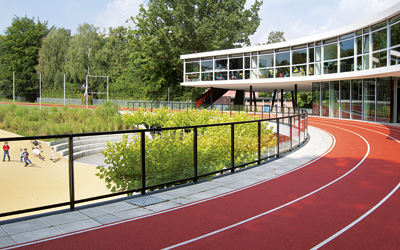 Sporting surfaces: It is also possible to install special sport surfaces on ZinCo drainage elements. The base layer and the drainage level underneath are able to drain the porous plastic surfaces. The ZinCo Technical Department is able to provide project specific solutions.
Hard landscape

Technical Data
Build-up height
from 5 ¼ in.
Weight, saturated
ca. 48 lbs/sq. ft.
Soft landscape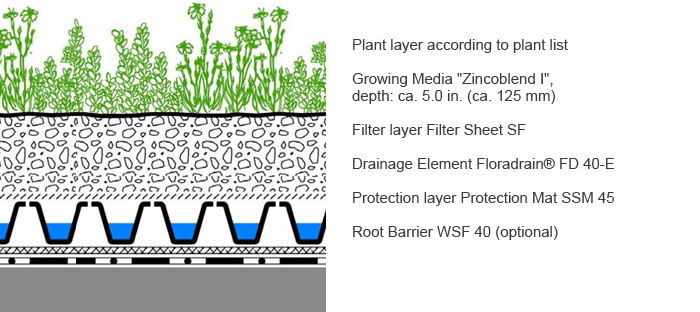 Technical Data
Build-up height
from 6 ¾ in.
Weight, saturated
ca. 42 lbs/sq. ft.