Green Roof System "Perennial Garden" – The Ideal System Build-up for Blooming Perennials and Aromatic Shrubs
"Perennial Garden" is a simple intensive Green Roof system and allows for the inclusion of various perennials and small shrubs in the plant selection. Compared to extensive Green Roofs, the larger capacity of the drainage layer and the thicker layer of growing medium facilitate this broader plant palette.
Apart from low-growing Sedum species, the plant community "Perennial Garden" also contains fragrant drought resistant herbs and small shrubs, like thyme, oregano, lavender and ornamental grasses, which can be completed by colorfully flowering species using a special planting design.
For this semi-intensive Green Roof, the ZinCo Floradrain® FD 40-E water retaining- and drainage element is combined with the ZinCo "Zincoblend I" growing medium specifically developed for this plant community, to create the right growing conditions for the various species of this type of Green Roof.
By shaping the growing medium, it is possible to create a varied appearance. Various designs and combinations with walkways and patios are also possible. The "Perennial Garden" system requires only moderate care and maintenance. During dry season additional irrigation may be necessary.
Technical Data
Build-up height
ca. 6 ¾ in.
Weight, saturated
ca. 42 lbs/sq. ft.
Water storage capacity
ca. 1.8 gal/sq. ft.
Specification Suggestions
System build-up
Diagram
Products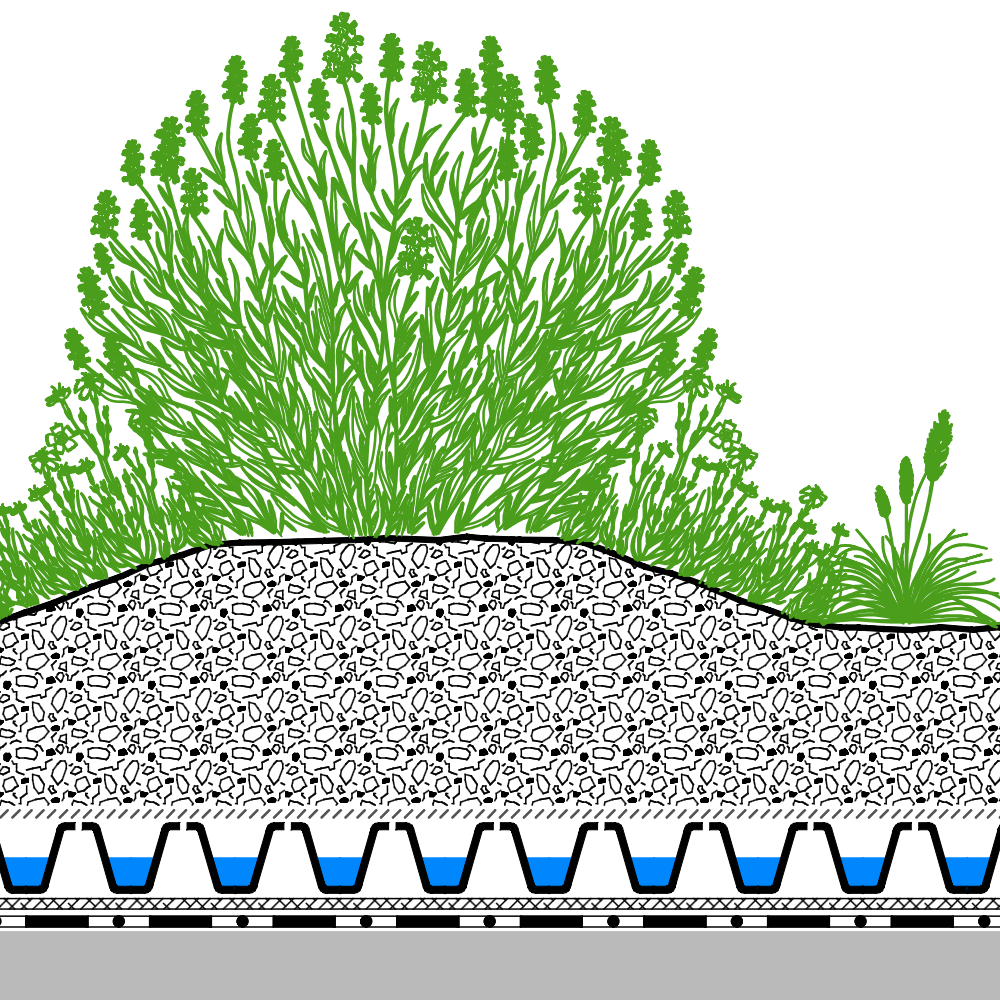 Product Details
Note
The system solution shown relates to the green roof build-up in particular. The roof construction itself is only shown schematically and must be planned and executed according to specialist rules for waterproofed roofs.