Stormwater Management Roof
Meet the Increasing Need for "Stormwater Management Roofs" Due to Climate Change
Changing weather conditions (e.g. extreme local rain events) can result in an entire public sewer system being overwhelmed. One of the great benefits of a green roof is that it detains water and allows for a delayed run-off of stormwater.
Water storage in a standard green roof build-up cannot be increased arbitrarily because more water could result in changes to the vegetation used. However, this is possible with a suitable system which offers an increased water storage in addition to all the other features of a green roof build-up.
The required space for the detention of the increased precipitation is created by traditional drainage element with adequately dimensioned water retaining troughs or a grid spacer element. The conditions that are of vital importance for the proper functioning of the green roof (water storage for the plants, air-water household in the root area, etc.) are preserved.
Virtually all types of roof utilization are possible above the stormwater detention space, once structurally permitted, from an extensive green roof to a roof garden with pathways and driveways.
Technical Data
Build-up height
ca. 150 mm
Weight, saturated
ca. 155 kg/m²
Water storage capacity
ca. 80 l/m²
Specification Suggestions
System build-up
Diagram
Products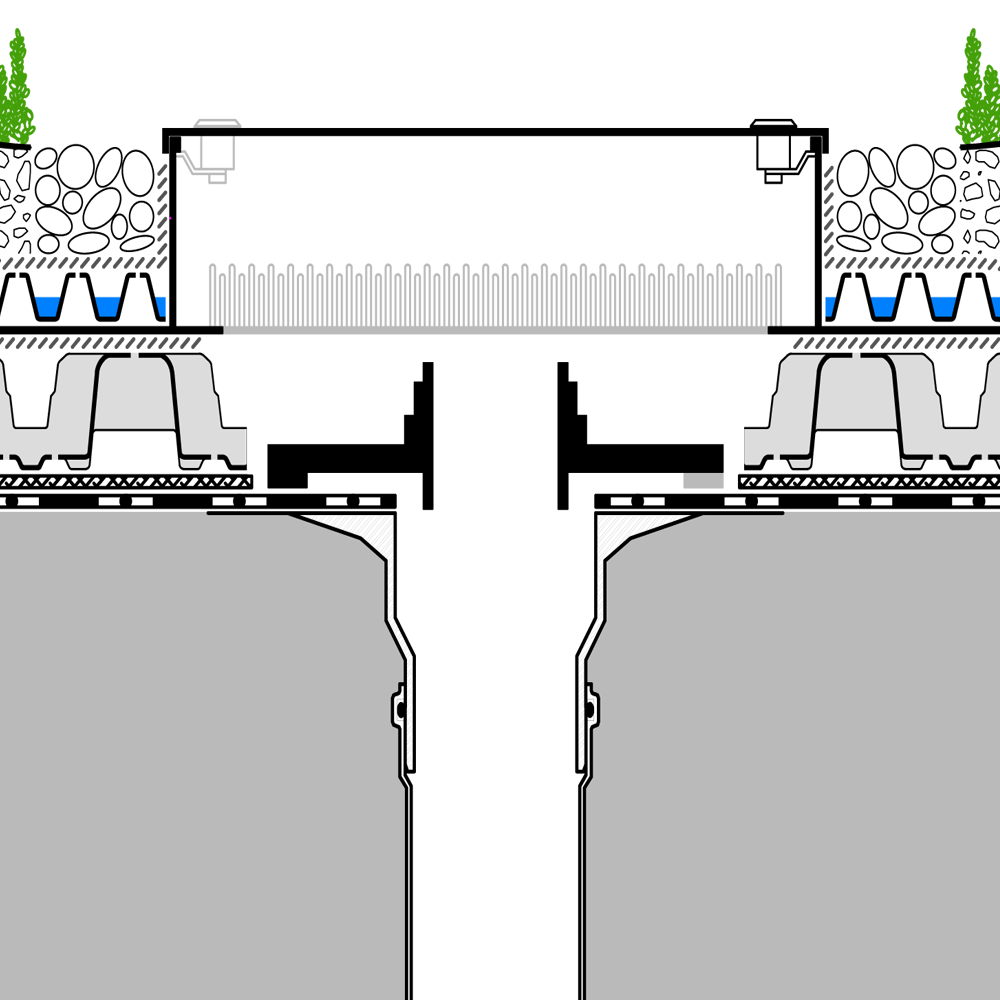 Product Details
Note
The system solution shown relates to the green roof build-up in particular. The roof construction itself is only shown schematically and must be planned and executed according to specialist rules for waterproofed roofs.